---
Your White-Label UCaaS Platform Solution

Get your white-label UCaaS solution today with Talking Platforms. Whether you are a new or an existing player in the hosted VoIP reseller white-label market, where you decide to play is your most important decision. Your customers and your team are depending on you to provide them with winning phone service. Talking Platforms is your White Label VoIP Solution! Our Wholesale VoIP Reseller Program solution is specifically designed for service providers, MSPs, VARs, IT Providers, PBX Interconnects, ISPs, WISPs, and VoIP distributors who know it takes an established partner to reach the goal line and score. Going it alone is not an option for long-term success. Talking Platforms' white label VoIP solutions is a business VoIP phone service that will provide you with the critical infrastructure in order to play and will be your largest fan base to motivate your success!
We know there are a lot of choices for private white-label UCaaS solutions, and presentation after presentation can be exhausting. Contact us at (202) 747-0064 to hear our story and how we are truly different from the vast majority of white-label companies. Your search for a solid VoIP wholesale platform and overwhelming choices are over. You will learn about what a true white label hosted VoIP solution should look like, scalability, reliability, and how so many VoIP companies that you previously looked at are actually not what they appear on the surface.
Why Choose Our Business UCaaS and VoIP Phone Service?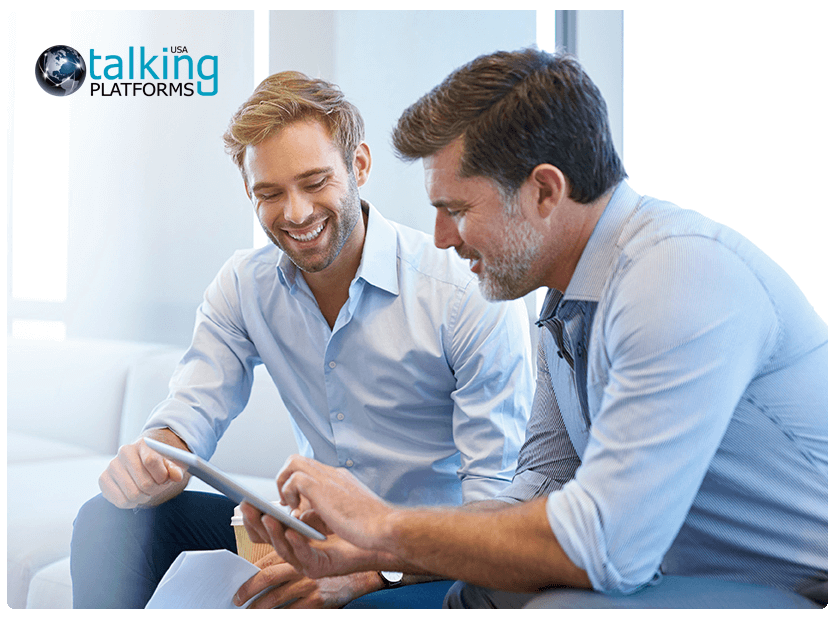 The Talking Platforms white-label UCaaS and VoIP solutions are truly different, the hosted UCaaS market is growing rapidly, and your competitors are entering this market. There is no need to delay starting a business as a UCaaS and VoIP reseller for hosted business VoIP phone services and private label hosted PBX. No matter what your current business model and focus are, providing telecommunications services is one more way to cement your customer relationships as a single source while increasing your revenue and profit margins.
Talking Platforms is a perfect balance and enables you to have a transparent white-label UCaaS platform providing business VoIP phone services. This allows you to maintain your company brand and customer relationships. Your customers never need to know about your relationship with Talking Platforms, but they will experience all the benefits. And don't forget, we never sell our VoIP telecom services direct like so many other platform providers pretending to be white-label. Make the best play possible and choose our solution for white-label VoIP today!
Download our company brochure.