---
Talking Platforms USA was created to address the growing demand for IP telephony and more specifically,
for a cloud based Hosted PBX and ITSP platform. The company is privately owned and managed. Our platform is white label. We only provide our VoIP platform services to Resellers and Service Providers. We don't sell to end customers or compete with our resellers.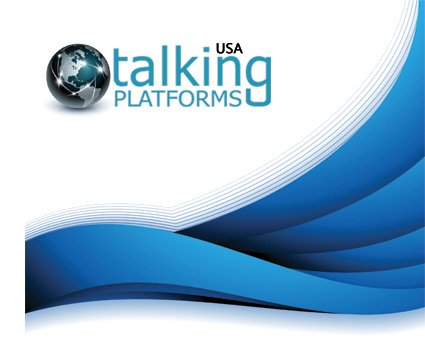 We realized over 10 years ago that VoIP would be the next big communications enabler. The choices for the wider business community seemed distinctly limited. So we designed and developed a commercial solution ourselves. There is no open source community dependency. We designed, developed and own the software running the platform.
We also understand the need for a vibrant, motivated third party reseller channel who can sell Talking Platforms accounts as their own white labeled product. That is why we created the 'Talking Platforms' brand.
We recruit only the best individuals and organizations, from across the IT and telecoms sectors. Our team of professionals understand how technology can be applied to make a real difference.
The Talking Platforms system is collocated at a SAS 70 certified and PCI-DSS compliant data center with redundant fiber ring connectivity directly tied to multiple Tier-1 carriers for secure ground communications.
From all of us at Talking Platforms, we look forward to providing you a world class VoIP service platform that you call your own while providing significant growth and additional services to your bottom line.