CRM Solutions
CRM Integration
io
CONNECT-
UC
-CRM
(Coming August 2023)
---
The Talking Platforms CRM Integration service offers a contemporary Unified Communications as a Service (UCaaS) solution that enables white-label CRM integration. By using ioCONNECT-UC-CRM, you can provide your customers with comprehensive CRM services through desktop applications compatible with both Windows and Mac operating systems. This powerful service ensures dependable CRM contact pop-ups and click-to-dial functionality for the most commonly used online CRM providers. Additionally, this service can be combined with our ioCONNECT-UC-CALLcenter service to offer complete reporting, statistics, and agent functionality.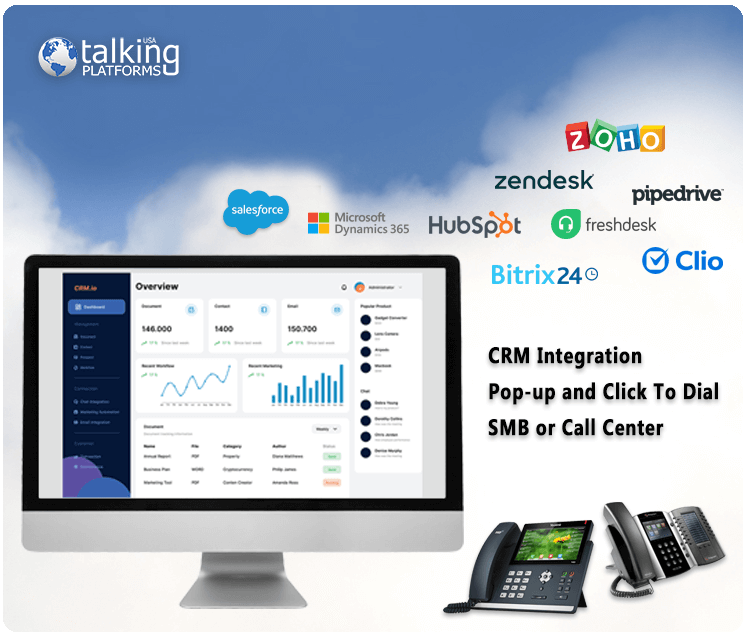 Why CRM Integration?
The current business landscape has undergone a transformation, with many Small and Medium-sized Businesses (SMBs) leveraging online CRM services. Consequently, several companies and organizations now rely on these services to enhance customer relationships and provide better customer service. Having instant access to customer information is vital when delivering customer support.
ioCONNECT-UC-CRM addresses this need by providing customer information to clients and customers immediately after a call is received, through a web browser pop-up that is linked to the caller's number. This UCaaS application is a secure and reliable modern solution that ensures clients have access to the customer information they need.
This white-label CRM integration service is packed with essential features that are important to CRM users. It is part of our broader UCaaS portfolio, which we offer at Talking Platforms.
Our UCaaS features allow any organization to provide world-class service and support with CRM integration :
CRM Pop-up Web Browser Window
Click to Dial
Desktop/Laptop Softphone with Dialer (Windows or Mac)
Hold
Transfer
Call Park
Call Record
Address Book
Statistics
Supports major CRM providers including, Salesforce, Microsoft Dynamics CRM, Hubspot, Zendesk, Zoho, Zoho Desk, Freshdesk, Pipedrive, Clio, Bitrix24, and amoCRM
Private-Label
Available 7x24 to your customers
Compatible CRM providers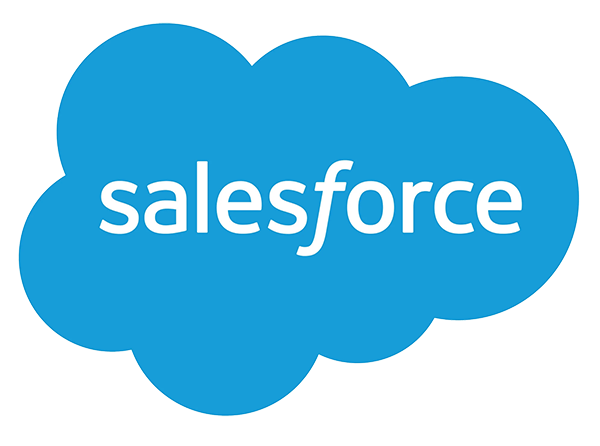 Let

io

CONNECT-UC-CRM
be another valuable tool to increase your opportunities and strengthen customer relationships! Let Talking Platforms provide you with a true private-label CRM integration solution that no other UCaaS provider can match.
Don't put off becoming a hosted UCaaS reseller that offers

CRM Integration

, contact us at (202) 747-0064 today!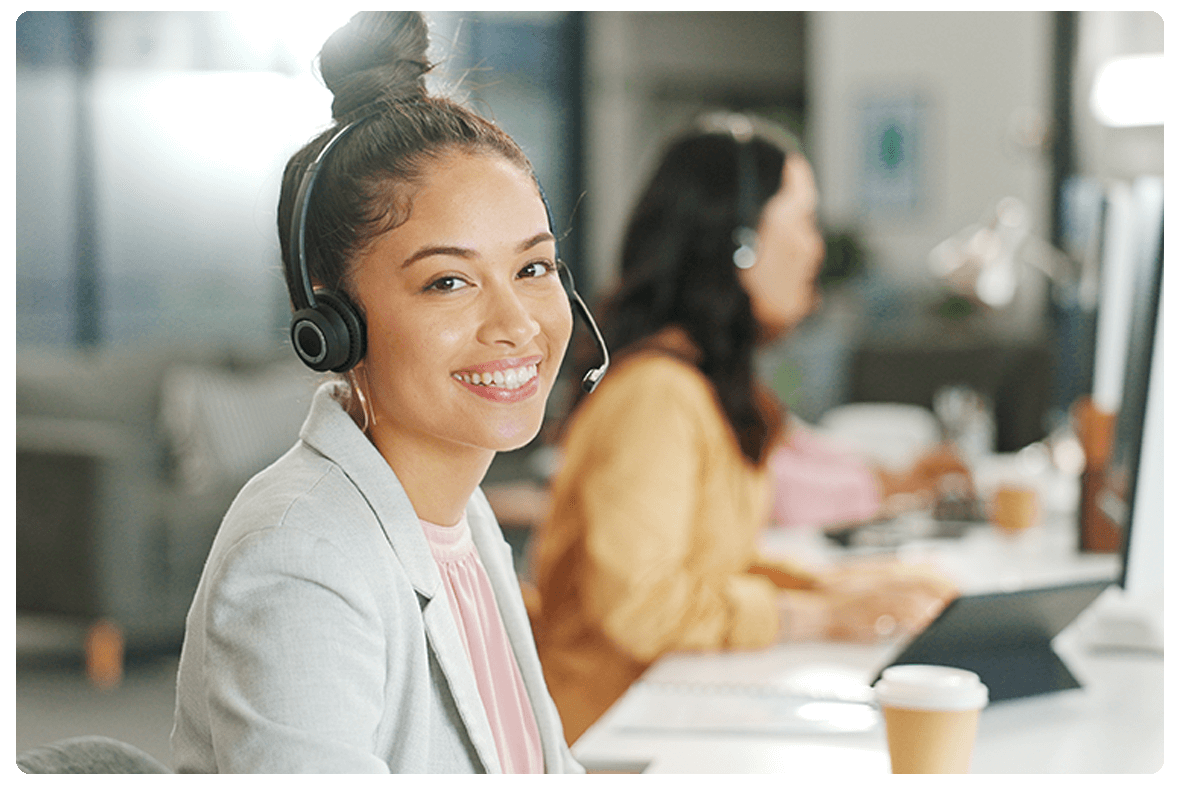 *All CRM providers are registered trademarks and with copyright