The revolution of UCaaS requires something different
---

Talking Platforms – A very different UCaaS Provider!
Talking Platforms is a wholesale UCaaS provider in the USA that differs from other white label service providers in that we were built from the ground up. Our system is a carrier-built and commercial-grade Softswitch, which has been tested for years before being released and has been in service for over 15 years. In 2022, we released our 2nd generation Softswitch platform with UCaaS, new features, ultra-performance, and incredible scalability. Our billing and accounting system can accommodate not only the service providers but also their resellers. The platform also provides advanced security features, including encryption and secure voice conversations, to ensure end-users' safety. Our main commitment is to deliver a stable, secure, and reliable service to our customers.
Join our UCaaS reseller program by calling us at (202) 747-0064

or by

Email.
Below is a list of reasons that make Talking Platforms the best UCaaS reseller program available:
1. We NEVER Compete with You (Most other providers do and many hide the fact!)
Over 16 years ago, we made a promise to be the best wholesale private-label UCaaS provider for the VoIP reseller community in North America, and we still keep that promise today. We focus solely on working with companies that sell to end users, and we never sell to end users directly. If an end-user tries to contact us, we redirect them to the appropriate Talking Platforms partner or reseller. The market is mostly composed of providers who sell directly to end-users, and they may not advertise this fact openly. We believe in not funding our competitors, and this philosophy is why we offer the best wholesale UCaaS reseller programs in the country.
2. Your choice of a ioSaaS-PLUS or ioSaaS service plans

We offer a flexible range of UCaaS reseller programs to cater to your specific needs. If you prefer a full-service wholesale VoIP reseller program where we handle inbound and outbound carriers, telephone numbers (DIDs), and related carrier services, we can provide that. Alternatively, if you prefer to have your own white-label Softswitch partition where you control your carriers as well as related DID services and become your own UCaaS platform, we offer that option too. We believe that the best UCaaS reseller programs should be flexible and customizable to your requirements, and that's exactly what Talking Platforms delivers.
3. Commercial-class UCaaS and VoIP with in-built Security

At Talking Platforms, we take security and reliability seriously. We offer private label services with highly secure account access to prevent hacking, phishing, and virus or trojan attacks via the public internet. Our system is equipped with a dynamic and integrated DoS/DDoS heuristic engine that provides protection from login to phone provisioning, ensuring the best security for our users. Our core network uses Cloudflare for the strongest DDOS/DoS mitigation up to 200 Tbps. Additionally, we have integrated one of the most powerful Toll Fraud systems in the industry to protect against fraudulent call charges. We believe that the best VoIP reseller program should have top-notch security and reliability, and that's what we provide to our customers.
4. SIP optimized network
Our core network is protected by the Cloudflare network. This provides highly optimized Internet routing connectivity for our SIP traffic in North America and worldwide. Many competitors have to maintain multiple data center locations in order to decrease their connectivity delays. Not only do we dramatically increase the quality of our service with this technology, but you are fully protected from DoS and DDoS attacks that other providers cross their fingers and hope it does not happen.
5. Specifically designed for the Small to Medium Business (SMB) and Enterprise Marketplace
We understand that small to medium-sized businesses often require tailored UCaaS solutions that are not adequately provided by large carriers and manufacturers. Our system is designed to be the best UCaaS provider in North America for small to medium businesses. Whether you sell to a customer with four extensions or four thousand, our Softswitch-based platform can accommodate your needs. Additionally, our platform can support enterprise-size organizations with scalability and UCaaS features. We believe that every business deserves a solution that meets its unique requirements, and that's exactly what we offer at Talking Platforms.
6. UCaaS Resellers have their own private partition on the Talking Platforms System
We offer our resellers the ability to create unlimited customers, accounts, profit centers, products, pooled minute packages, and brands to sell to different markets. Your customers will only know about your company and the services you offer, allowing you to run your UCaaS business independently. However, we are always here to support you and help you grow your customer base and revenue. We believe that our role as a wholesale UCaaS provider is to provide you with the tools and resources you need to succeed in your business, and we are committed to helping you achieve your goals.
If you want to learn more, you can contact us at This email address is being protected from spambots. You need JavaScript enabled to view it.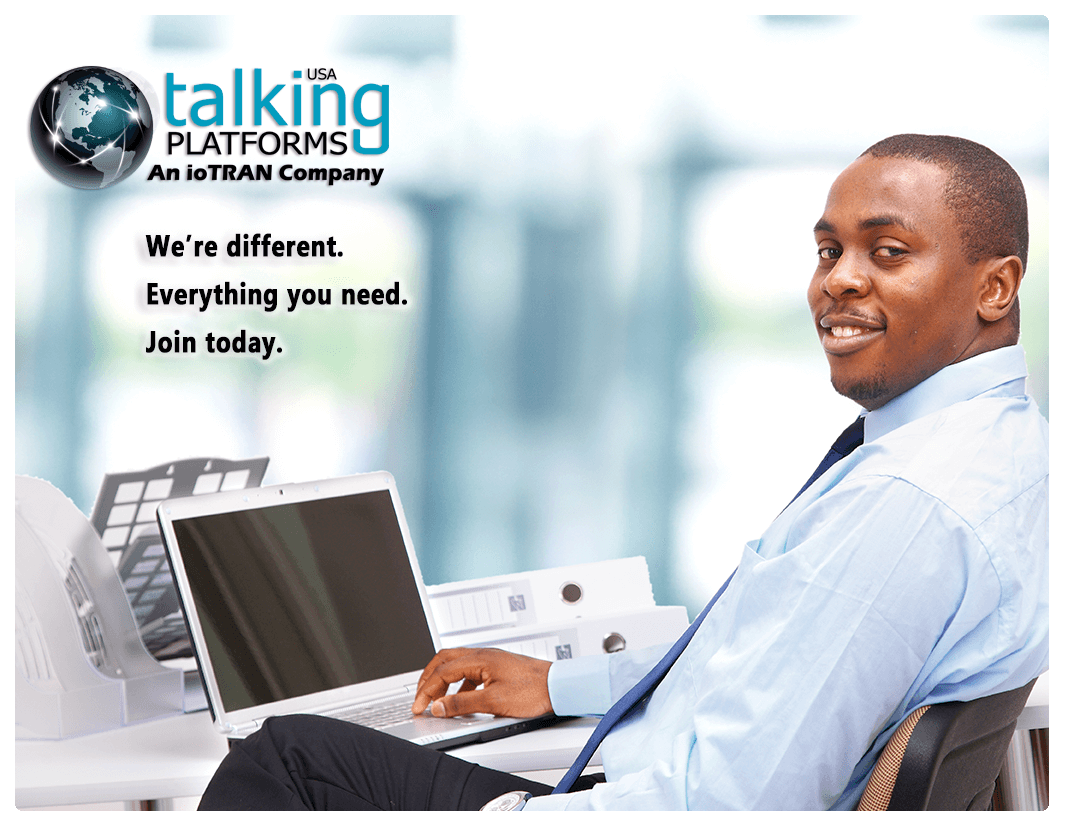 7. Unlimited Extension to Extension (ON-NET) Calling
At Talking Platforms, we believe in offering our customers the best value for their money. Unlike many providers who charge for Extension to Extension or ON-NET Calls, we do not consider this as an actual call and therefore do not deduct it from your overall call count. Additionally, some providers may charge you for the actual bandwidth used during these calls. However, at Talking Platforms, we are committed to providing our customers with the most cost-effective and reliable VoIP services, and we stand behind our commitment to deliver the best value for your investment.
8. Self-contained Billing and Accounting System
At Talking Platforms, we understand the importance of having a reliable and efficient billing and accounting system for your UCaaS business. That's why our wholesale platform comes with an advanced integrated billing and accounting system that gives you full control over your UCaaS service finances. This is not a bolt-on 3rd party system. Our billing and accounting engine is fully integrated from top to bottom. There are no double entries or missed transactions because a product was added or deleted. There is no detective work at the end of the month to ensure you are not missing lost revenue. Each profit center acts as an accounting system, allowing you to create customer statements, run profit and tax calculation reports, and export data to third-party accounting systems.
Our billing and accounting system supports proration and postpaid, just like any large telephone company. However, we understand that some resellers may prefer to use their own billing and accounting systems. Therefore, we provide you with the flexibility to choose whether to use our integrated system or your own system.
9. Recurring Billing Cycles
At Talking Platforms, we understand that flexibility is key when it comes to recurring billing cycles for your UCaaS business. That's why we offer a wide range of billing cycles, including weekly, 4 weekly, monthly, and yearly, to accommodate your specific needs. In addition, we provide both manual and automatic billing options, giving you complete control over your billing processes. Whether you prefer to manually review and process your invoices or automate the process for increased efficiency, our wholesale UCaaS reseller program has got you covered.
10. Flexible Invoicing
We provide an easy-to-use platform that allows your customers to view, print, or download their invoices online as a PDF document, all with your company branding, contact information, and logo. We understand the importance of presenting a professional image to your customers, which is why we offer customized invoice branding. With Talking Platforms, you can provide your customers with an excellent billing experience that aligns with your business's unique identity.



11. Generic Products Billing
We understand that our reseller's core business may not solely revolve around hosted UCaaS solutions. That's why we offer a generic product billing feature that allows you to add your own products and services to your customer's phone service invoices. Whether it's a one-time or recurring charge, you have the freedom to add as many products and services as you like to the invoice. This way, you can provide a one-stop-shop solution to your customers, simplifying the billing process and increasing revenue.


12. Payment Gateway
At Talking Platforms, we understand the importance of secure payment processing and the risks associated with non-compliance. That's why we work with a simple credit card payment gateway that is fully integrated into our platform, allowing your customers to pay for services in a safe and secure environment. Best of all, this frees you from the burden of obtaining and maintaining compliance yourself, which can expose you to up to $250,000 per credit card fraud incidence. With Talking Platforms, you can rest assured that your customer's payment information is handled securely, and you can focus on growing your business.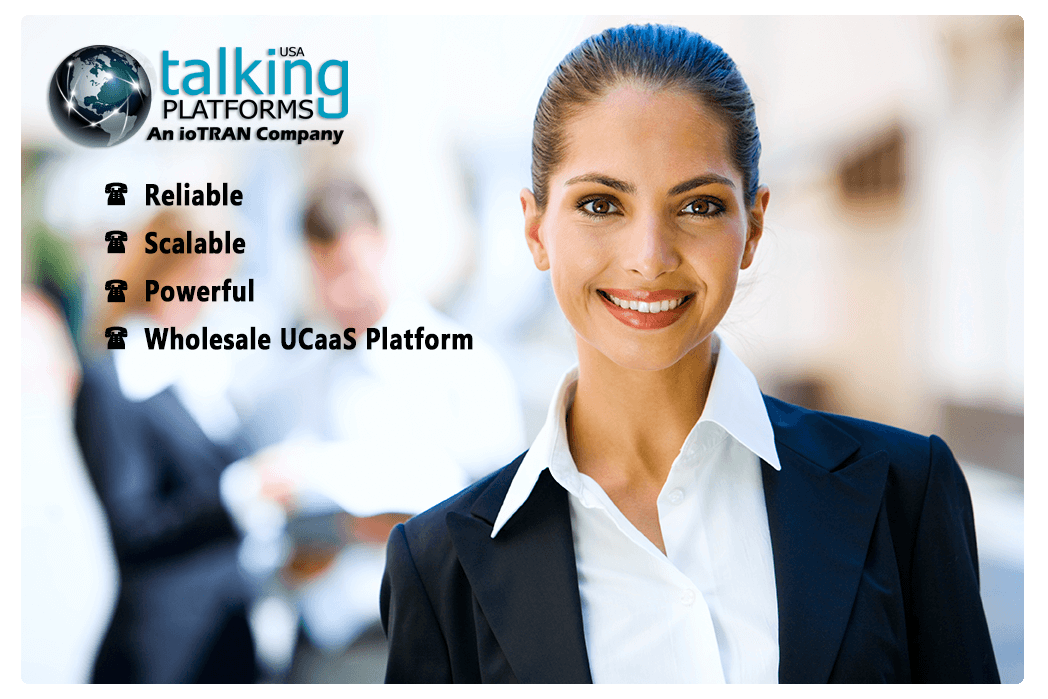 13. Manual or Automatic Taxation/Regulatory Fees
Talking Platforms provides you with the flexibility to choose how you want to charge for taxation and regulatory fees. You can use manual methods at no additional cost, which are included with our integrated billing and accounting engine. However, if you prefer a more comprehensive method for adding all related taxes and regulatory fees, we offer an optional and integrated SureTax system that can provide you with this capability. With SureTax, you can easily add taxes and fees to your customer invoices, without the need for manual calculations or tracking.



14. White Label Branding and operation
At Talking Platforms, we understand the importance of maintaining your brand identity and ensuring your customers feel like they are using your services, not ours. That's why we offer a fully white-label UCaaS reseller program, with all pages and URLs branded specifically with your company name, logo, and contact information. This includes the login page, invoicing, and other customer-facing pages. To further enhance your brand identity, we also use private-label subdomains, which means your customers will not see any reference to Talking Platforms, ensuring complete transparency and control over your brand.
15. Customer login - User or Administrator
If you choose to enable this feature, your customers will have access to the platform through your website where they can configure and manage their own PBX. Extension users can log in to view their account details and manage their features and settings. Additionally, our system provides customizable user and admin permissions so that customer administrators can control what menus and features their users can access. You can provide unlimited administrative accounts without any additional charges.
16. White Label End User Support (optional service)
If you don't have the resources or budget to offer technical support to your customers, don't worry. Talking Platforms offers a solution with our Private Label End User Support program. This program provides you with a dedicated technical support team that specializes in the services you offer and is branded under your company's name. You can provide your customers with reliable technical support without having to worry about the costs or resources associated with hiring specialized support personnel.
Contact us at (202) 747-0064 or by This email address is being protected from spambots. You need JavaScript enabled to view it. to sign up with a local wholesale UCaaS provider in North America that cares about your business success!